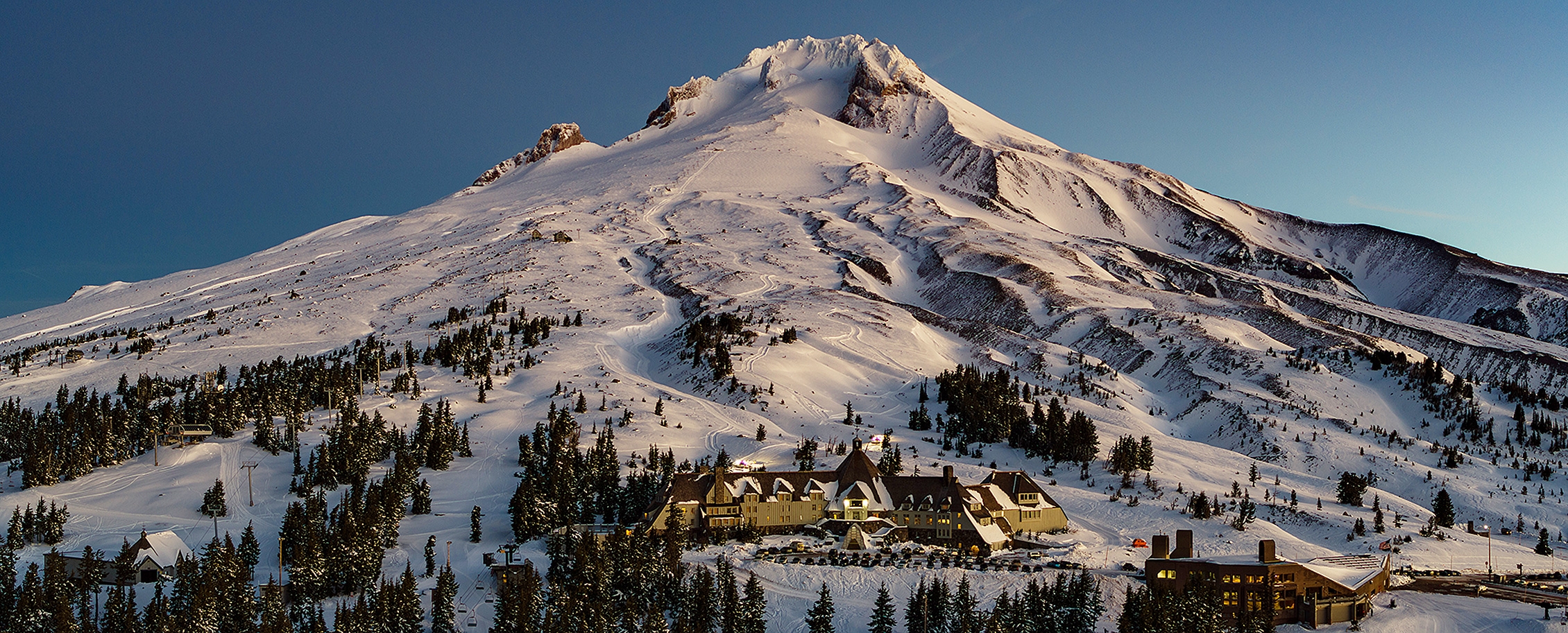 Timberline stands at the top of Oregon, a place of magnificent beauty and history. For centuries, in this general area, indigenous peoples are recorded to have one of the most active trade-based economies in North America. Tribal people both rooted and migrated throughout this mountain, river, forest, and high desert land keeping a balance of economy and conservation. Land, water, fish, wildlife, and people were woven and held together by culturally traditional practices in everyday life.

Today, this heritage continues to be taught as natural law in American Indian tribes. To be in harmony—for a human and the community to have a sense of balance that stays true to the natural law-- is called, "Tamanawit," in one of our area's local tribal languages -- Ichishkiin Sahaptin. The cultural identity, survival, and sovereignty of the native nations in our area are maintained by adhering to, respecting, and obeying this ancient standard of living, "Tamanawit."

R.L.K. and Company honors this with the intent to keep the region's past, present, and future in mind with our actions each day. Our permit boundaries and mountain community are on the homelands of the Warm Springs and Grand Ronde peoples, which include almost 100 diverse bands and tribes of the Cascade Mountains, Columbia River, and Central Oregon high desert regions. They continue to steward these lands and waters as they have since time immemorial.

Without hesitation, our company is committed to new directions that better include our tribal communities. Co-stewardship of land and waterways highlight an integral part of our tribal relations. Making thoughtful connections to amplify the stories and voices of all indigenous people is important. We have inclusive dialogues so our shared ideas are put into action. What our employees know about this helps our guests and community members understand our role in making a positive difference. That is why we will include training of local tribal history and current events to our employees and involve our tribal communities to help us.

The three main decorative themes of historic Timberline Lodge are Wildlife, Pioneer, and Native American. Cultural appropriation was a common trait of the earlier Art Deco period of the 1930s. Our logo, the wood carvings, wrought iron decor, and much of the textile designs are a handful of examples using native symbols and design styles. R.L.K. and Company didn't build Timberline, but we are inspired by those who did. We recognize the "conscience of the times" of the 1930s and understand that the builders of Timberline were progressive for that era. We address now the connections needed to repair any harm to the tribal communities here and across the country that may have unintentionally resulted from it.

Please join us when acknowledging the ancestral land and peoples of our region, as well as throughout our country, where everyone can share in the balance and harmony-- the "Tamanawit."
We share the west land boundaries with the tribal communities, such as Willamette, Clackamas, Molalla, Multnomah, Watlala, Chinook, Salish, Kathlemet, Tualatin, Kalapuya, and many more who today are part of the Confederated Tribes of Grand Ronde. Our east land boundaries are shared with the tribal communities of Warm Springs, Wasco, Piute, Tenino, Wishram, and more of the high desert and Columbia River, known as the Confederated Tribes of Warm Springs. We acknowledge and honor them all and this ancestral land and water region with integrity and respect. Our active engagement will be consistent and permanent, strengthening relationships and experiences for all who work, visit, and play at Timberline.
For more information about our tribal communities and beyond, please follow these links:
CONFEDERATED TRIBES OF GRAND RONDE CONFEDERATED TRIBES OF WARM SPRINGS NATIVE LAND DIGITAL