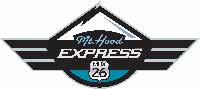 The Mt. Hood Express public transit bus runs is running a limited capacity and services communities along Highway 26, running from the City of Sandy east to Timberline Lodge. Just $2 each way gets you a seat. Mt Hood Express Schedule
From bus service along Highway 26 to ridesharing from Portland to booking a private bus for a large group, there are many different ways to get to Timberline—both in summer and winter—that don't involve driving yourself. We've compiled a list of operations we know and trust. As always, please don't hesitate to contact us if you need any other information or suggestions.

Get There, a product of the Oregon Department of Transportation, is Oregon's easy-to-use trip planning tool that will help you connect to transportation options including finding a carpool match, joining or starting a vanpool, finding transit options, locating bike share stations, and more!
Plug in where you want to go and we'll show you how to GET THERE
ASPEN SHUTTLE, TOURS, AND LIMOS
Ski trips are a blast! But who wants to drive both ways there and back? Let Aspen Limos & Tours shuttle you in one of their executive vans or 4×4 party buses. Aspen Limo & Tours has provided Mt Hood Shuttle service for many years and their drivers are experienced with mountain driving. Aspen Limo & Tours is USDOT compliant, Portland permitted, airport approved, and registered in both Washington and Oregon.
Mountain Shuttle
PDX Airport Shuttle
Group & Corporate Transportation
Wedding Transportation
Wine Tours
Area Tours
Visit www.aspenlimotours.com or call 503-274-9505 for reservations.