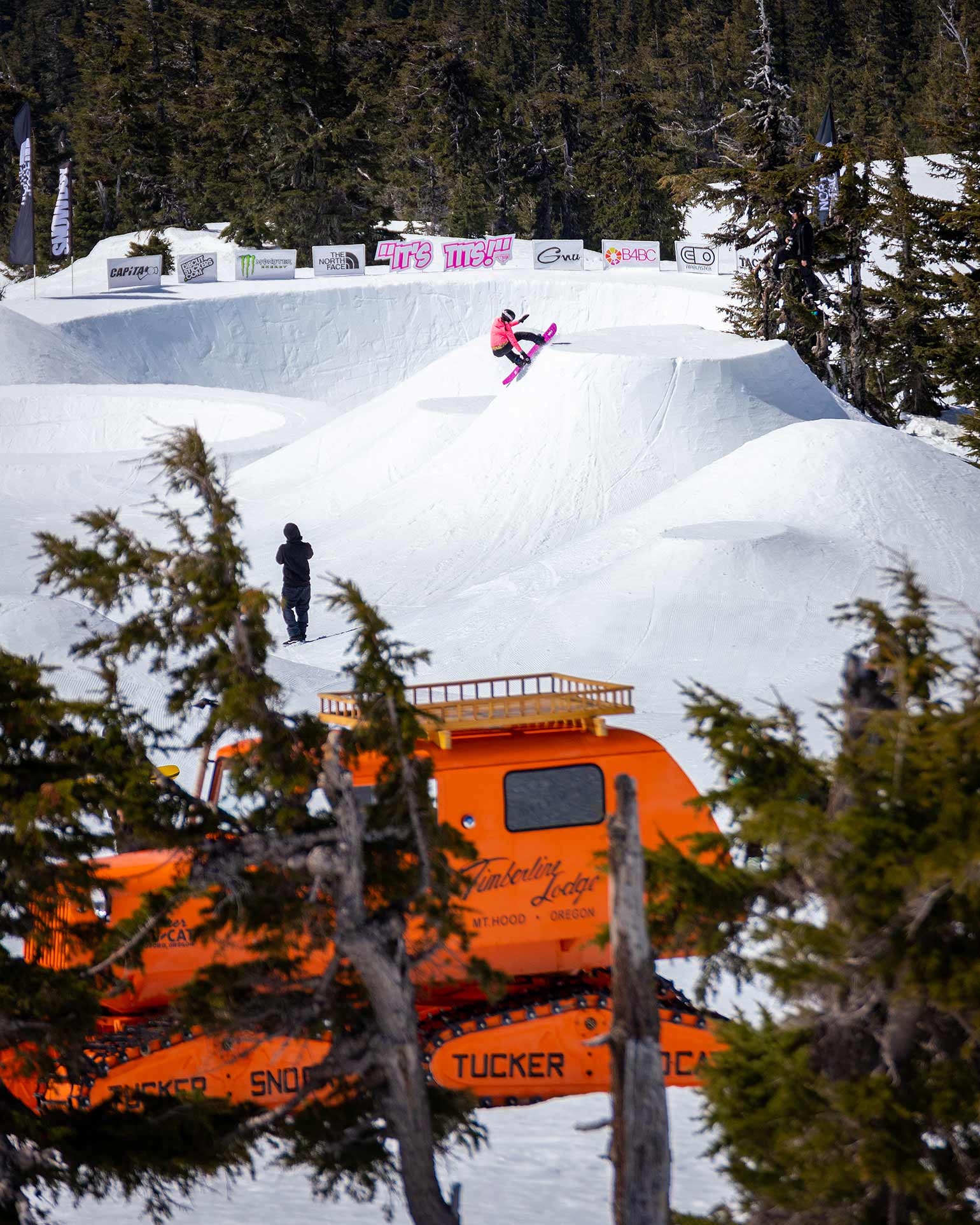 This week our crew @timberline_freestyle collaborated with @snowboyproductions to host #Its_Tits - a women's snowboarding event benefiting @b4bc a youth-focused breast cancer education foundation.
The It's Tits park will be open to the public on Saturday and Sunday, May 21 and 22. Access with a Timberline lift ticket or season pass plus a $20 donation to Boarders for Breast Cancer.
So great to see this community come together in this amazing park build for a great cause!