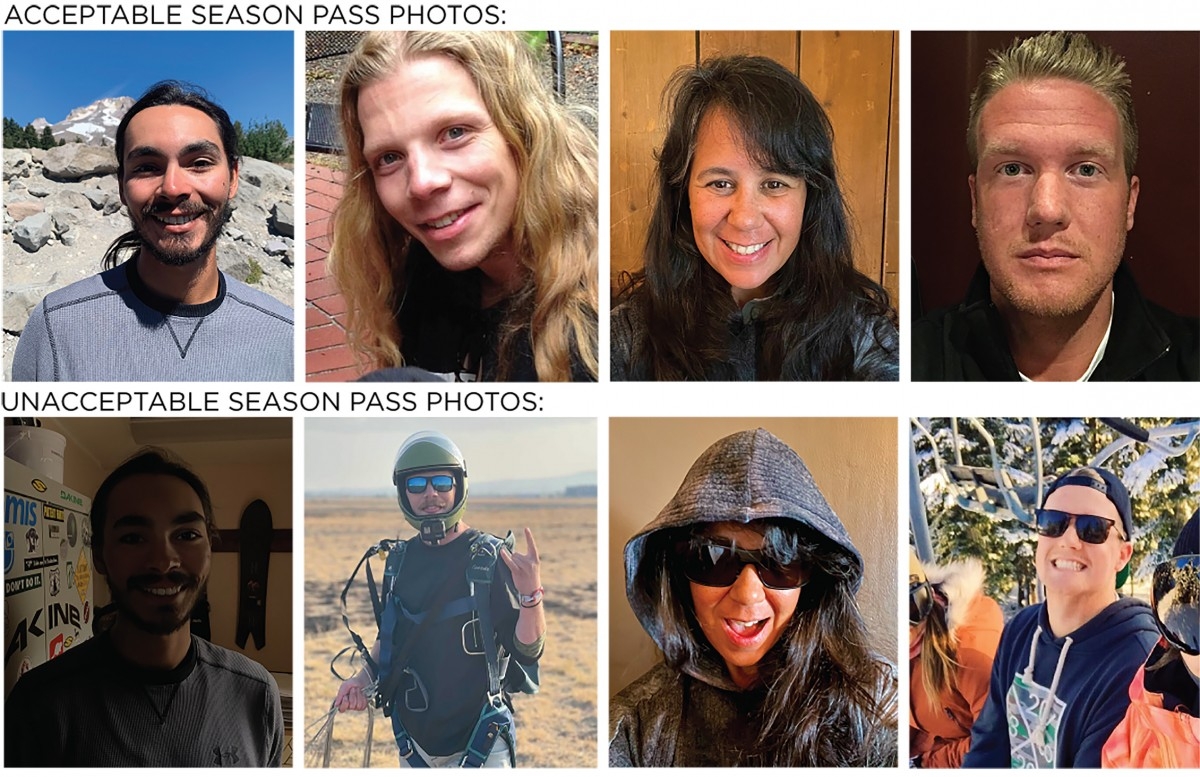 Please follow these instructions in order to receive your season pass in a timely manner. Your season pass photos must be:
• In color with good lighting.
• Taken in full-face view directly facing the camera with a neutral facial expression and both eyes open.
• Without face masks, sunglasses, goggles, or other obstructions.
• Sized so head is at least 50% of the image's total height from the bottom of the chin to the top of the head.
• No hats or head coverings that obscure the hair or hairline, unless worn daily for a religious purpose. Your full face must be visible, and the head covering must not cast any shadows on your face.
Thank you!

The Timberline Summer Alpine Pass offers lift-accessed skiing and riding through the end of the 2023 Summer season, Aug. 20th, with no blackout dates. This pass includes access to the public park. Access to the Freestyle Training Center (FTC) can be purchased for $124 per day. The FTC will be open June 19 - July 29.
Opting out of the Release of Liability Agreement results in a price increase for Timberline season passes. Please complete your TIMBERLINE PASS RELEASE FORM
Please pick up your Summer Pass at Guest Services - passes WILL NOT be mailed.
| PRICE - ALL AGES | PRODUCT DESCRIPTION |
| --- | --- |
| $999 | Includes access to Palmer and the public park |