Hotel Deals & Packages
Historic Timberline Lodge
Mt. Hood, Oregon
Built in 1937, Timberline Lodge has always been a grand refuge for visitors wanting to experience the magnificent and expansive high-alpine environment of Mt. Hood. A night (or a few) enjoyed in the comfort and warmth of the Lodge is like stepping back into simpler times, yet with all modern conveniences discreetly available.

Please be aware that our pool is closed for structural repairs until further notice. The lodge is also undergoing a historic rebuild of our heating systems. Some rooms' heaters may be affected; space heaters are available. We apologize for the inconvenience.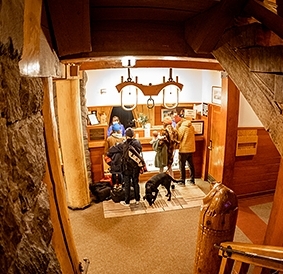 Learn more about hotel check-in and check-out times, lodge hours, accessibility, and Timberline's cancellation policy.
Our pool is currently undergoing a major renovation and will be closed until further notice. As such, the sauna and hot tub may not be open on a daily basis, depending on the construction schedule. Our small but mighty fitness room features free weights, elliptical machine and stationary bike.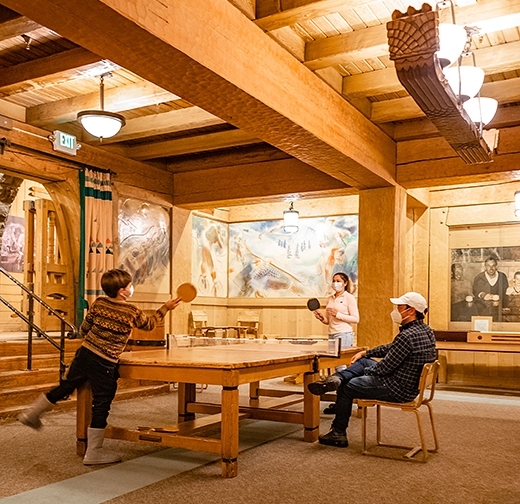 A wide selection of books and family board games are available at the front desk. We also have ping pong and shuffle board available in the Barlow Room. Want to curl up in bed with a good film? DVD players and movies are available for rent at the front desk.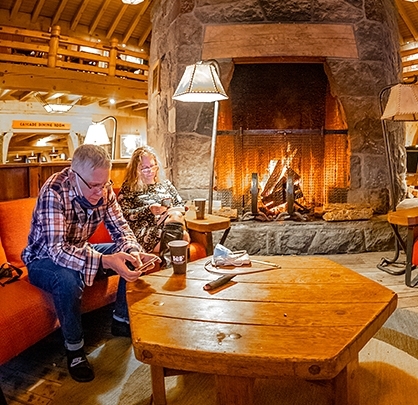 Free wireless internet is available throughout the lodge.