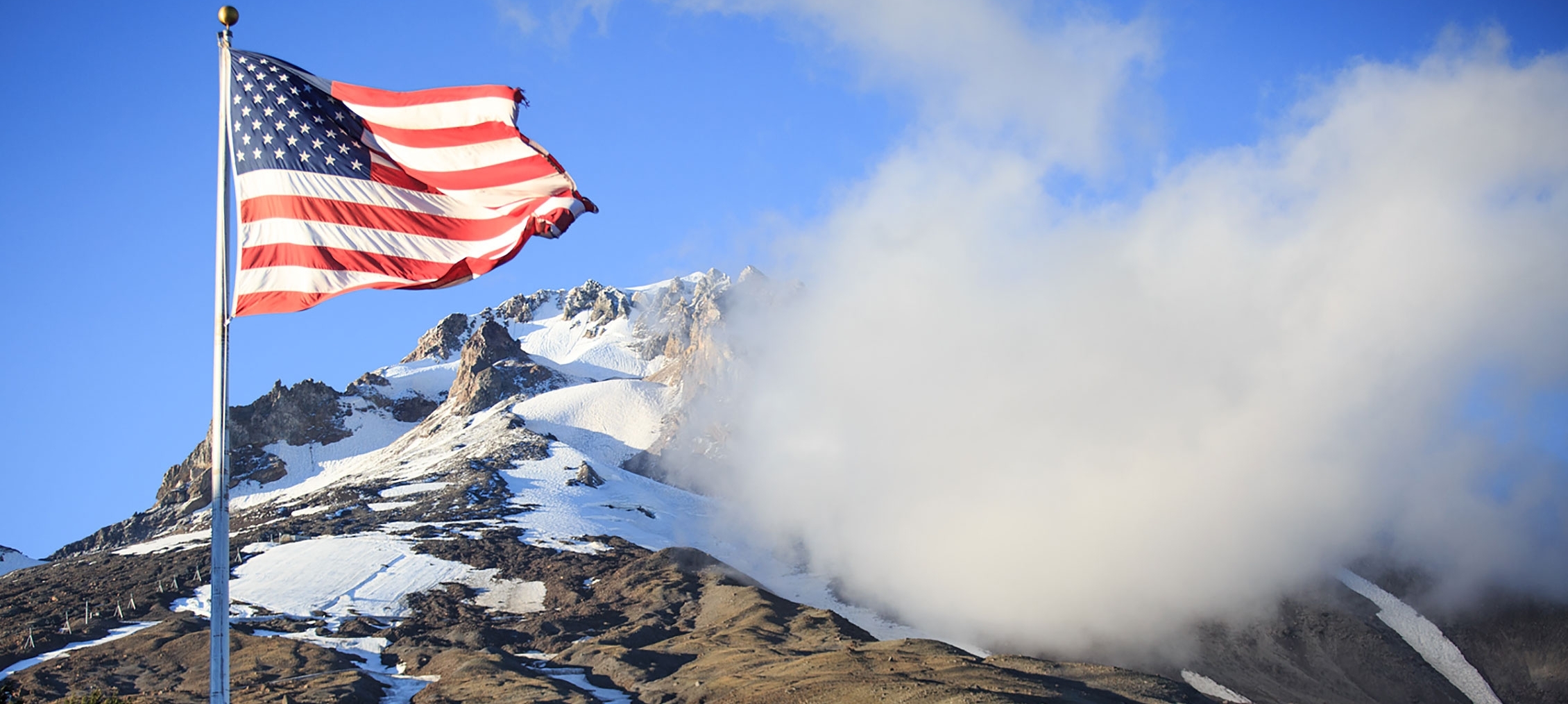 Timberline, Mt. Hood Ski Bowl, Summit, Cooper Spur and Mt. Hood Meadows ski areas support S. 3791/H.R. 763, the Federal Energy Innovation and Carbon Dividend Act and Oregon House Bill 2020, the Oregon Climate Action Program.

The winter sports recreation industry is uniquely vulnerable to feel the environmental and economic impacts of climate change. Warmer, less predictable winter weather, reduced snow packs, and tinderdry forests in summer are all well-documented effects of climate change which can lead to uncontrolled wildfires. The leading contributor to climate change is carbon emissions, which generate harmful greenhouse gasses.

The ski areas of Mt. Hood have been leaders in the snow sports industry, and in our community, for early adoption of sustainable business practices and advocacy for public policies that effectively address reduction of carbon emissions.

Two important climate game-changing public policies are now before us. We urge the 116th Congress and the 80th Oregon Legislative Assembly to enact these two packages of climate legislation:
We support S. 3791/H.R. 763, the Federal Energy Innovation and Carbon Dividend Act. This Act stands out with its market-based approach to meeting aggressive emissions reductions targets, while providing Oregonians with a dividend. This legislation is bipartisan, embodying an American ideal of working together to find common solutions that are effective and long-lasting.
We support the basic framework of Oregon House Bill 2020 which creates an Oregon Carbon Policy Office to administer the Oregon Climate Action Program, which would adopt an economy-wide cap and invest system to regulate greenhouse gas emissions in Oregon. We understand that aspects of this bill will change during the legislative process, but let us adopt meaningful climate legislation this session.
We also support efforts by the Federal Government to manage our National Forest system in a manner which reduces forest fuel loading and encourages the economically productive use of fiber resources which, in turn, create rural jobs and reduce the incidence of catastrophic wildfires in Oregon.
Damage caused by carbon-based greenhouse gases are at or near the tipping point. This issue cannot wait any longer for decisive action. Citizens, industry and Federal and State government must put partisanship and personal opinions aside and address this problem now.
Therefore, we would encourage our elected representatives at both the state and federal levels to support the respective climate solutions legislation.
For more information about Timberline's commitment to climate solutions, contact Director of Public Affairs and Planning, Jon Tullis, at jtullis@timberlinelodge.com.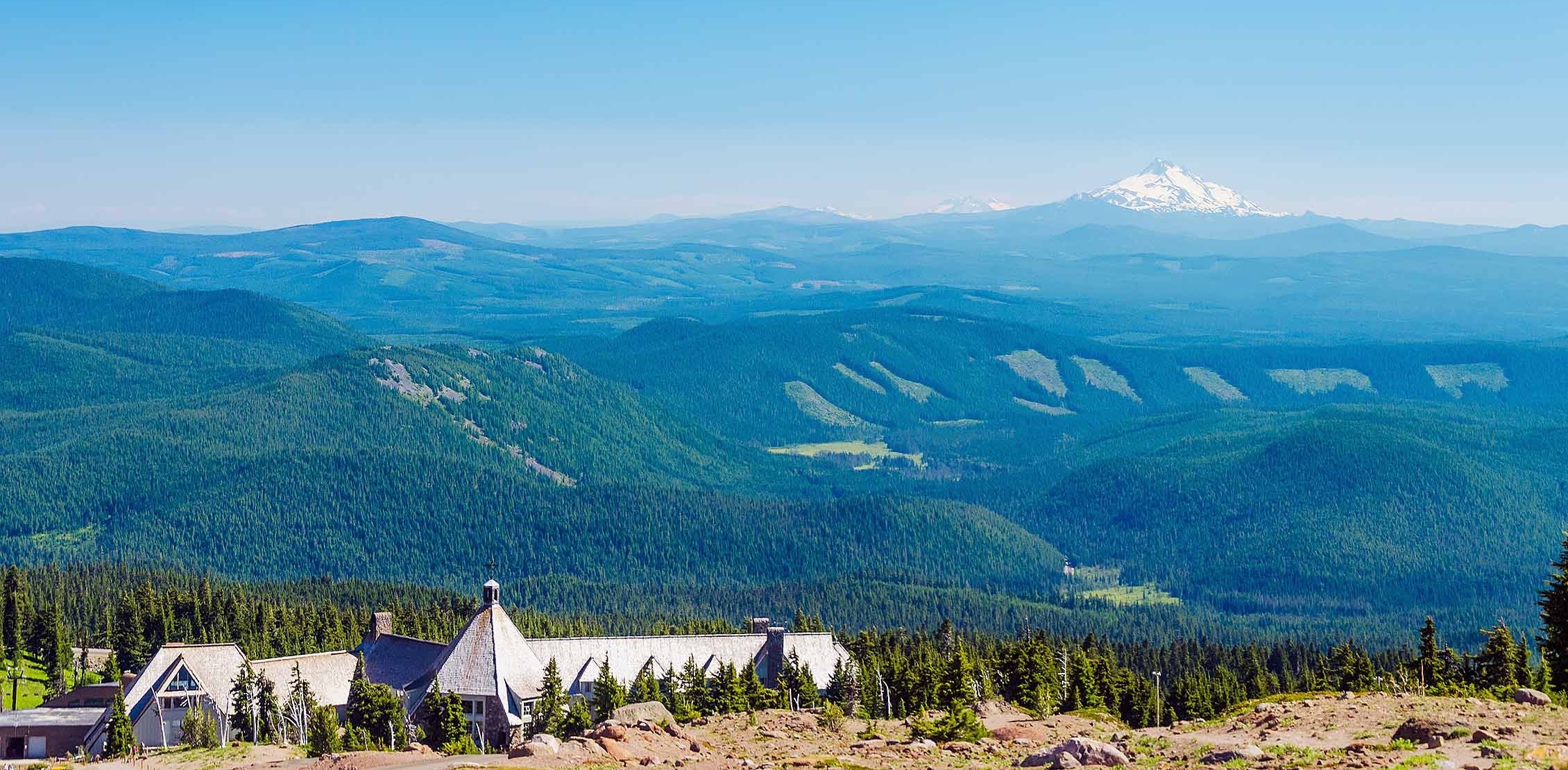 The Climate Challenge is a voluntary program dedicated to helping participating ski areas reduce greenhouse gas (GHG) emissions and reap other benefits in their operations, such as reducing costs for energy use. The consequences of climate change to the ski industry require continued leadership and bold steps throughout the industry. Many people working in the ski industry already realize that proactive environmental management is ultimately more cost-effective than compliance-based environmental management. What's more, the visibility of the ski industry to millions of skiers and boarders every year provides a tremendous opportunity to lead by example. To this end, the goals of the Climate Challenge involve raising the bar for ski areas over the long term in ways that are effective, transparent and well recognized both within and outside of the industry.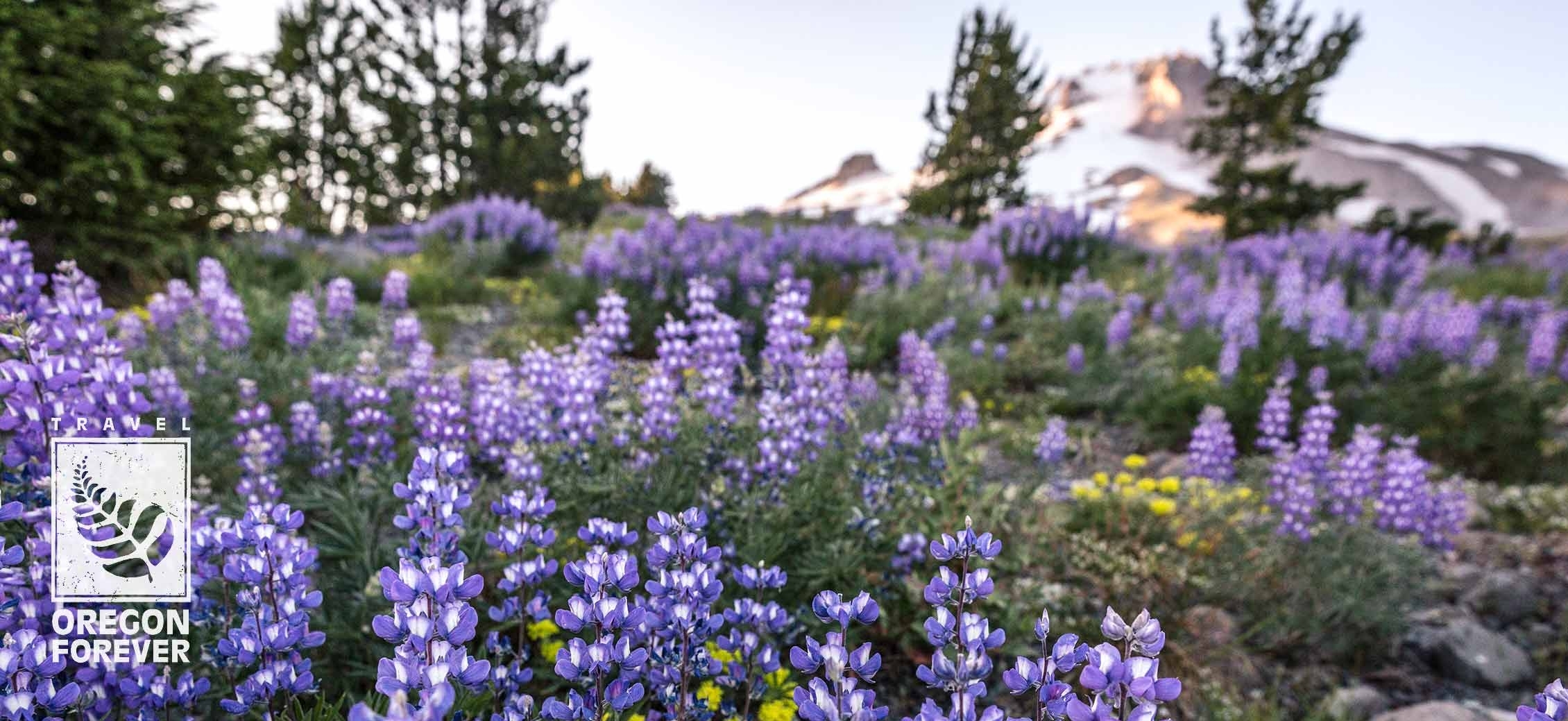 Timberline Lodge has completed Tier 2 of the Oregon Sustainable Business Challenge! As a result of our commitment to sustainable practices, we have achieved Gold status. For more information on this program administered through Travel Oregon, visit their website:
CLICK HERE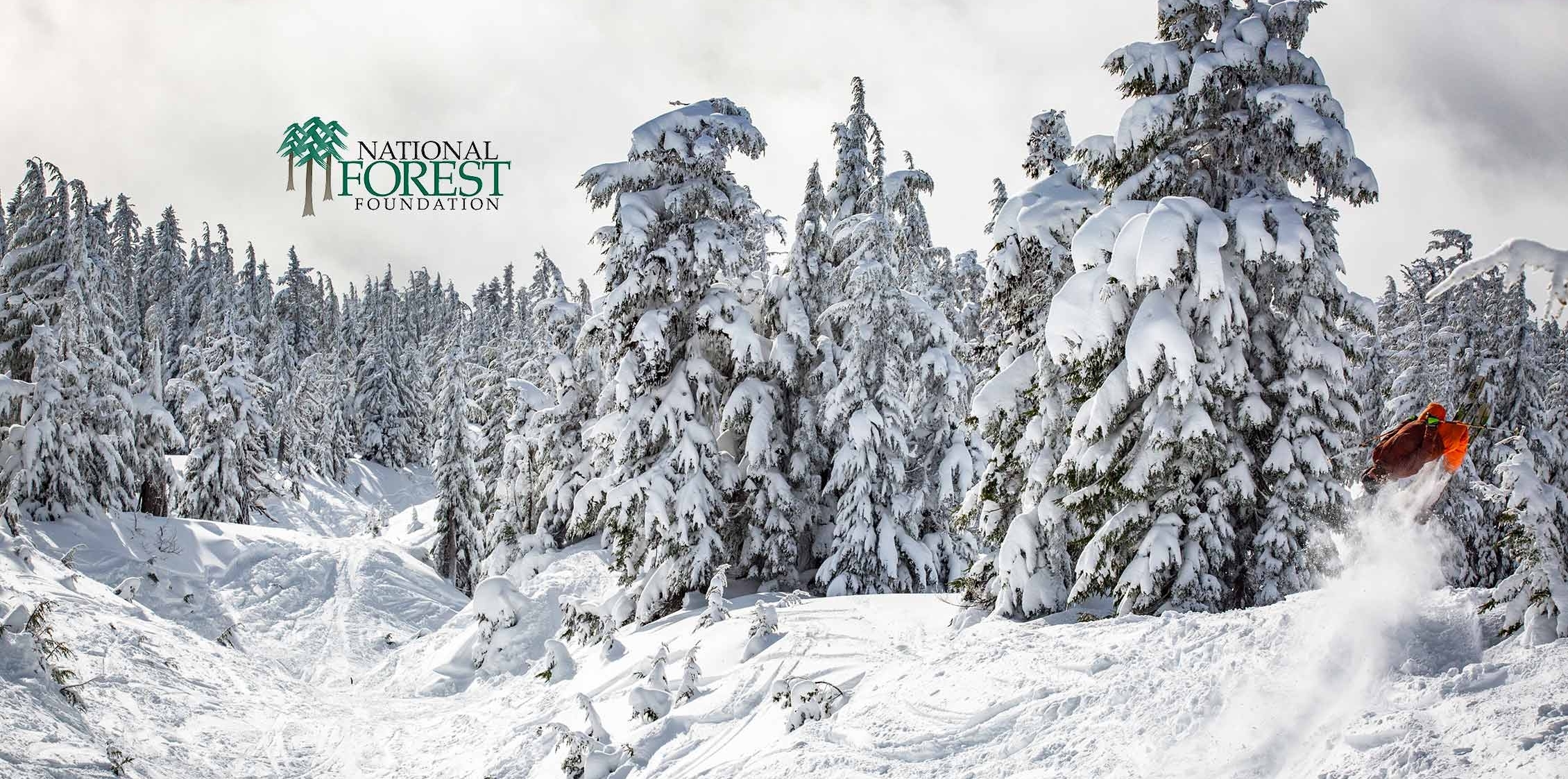 Timberline Lodge is a proud partner with the National Forest Foundation, and through this partnership we are able to give our guests opportunities to get involved in volunteer days and travel philanthropy. The National Forest Foundation embodies the early spirit of the American conservation movement by empowering people to care for the natural resources they need and the wild places they love.

Our annual "Friends of the Forest Day" provides an opportunity for guests to volunteer here on the Mt. Hood National Forest. This past summer, trail volunteers pitched in to help with trail maintenance and applying a preservative stain to the cedar woodwork in our historic amphitheater.

Also, Timberline is a partner with the National Forest Foundation's Ski Conservation Fund, a way for recreationalists to lend financial support for protecting the forest surrounding Timberline lodge. Every time a guest stays at Timberline, they have the option of donating $1 per room night to this fund. This money then becomes available for grants to local nonprofits to carry out restoration work on the Mt. Hood National Forest.
To learn more about the National Forest Foundation, visit their website:
CLICK HERE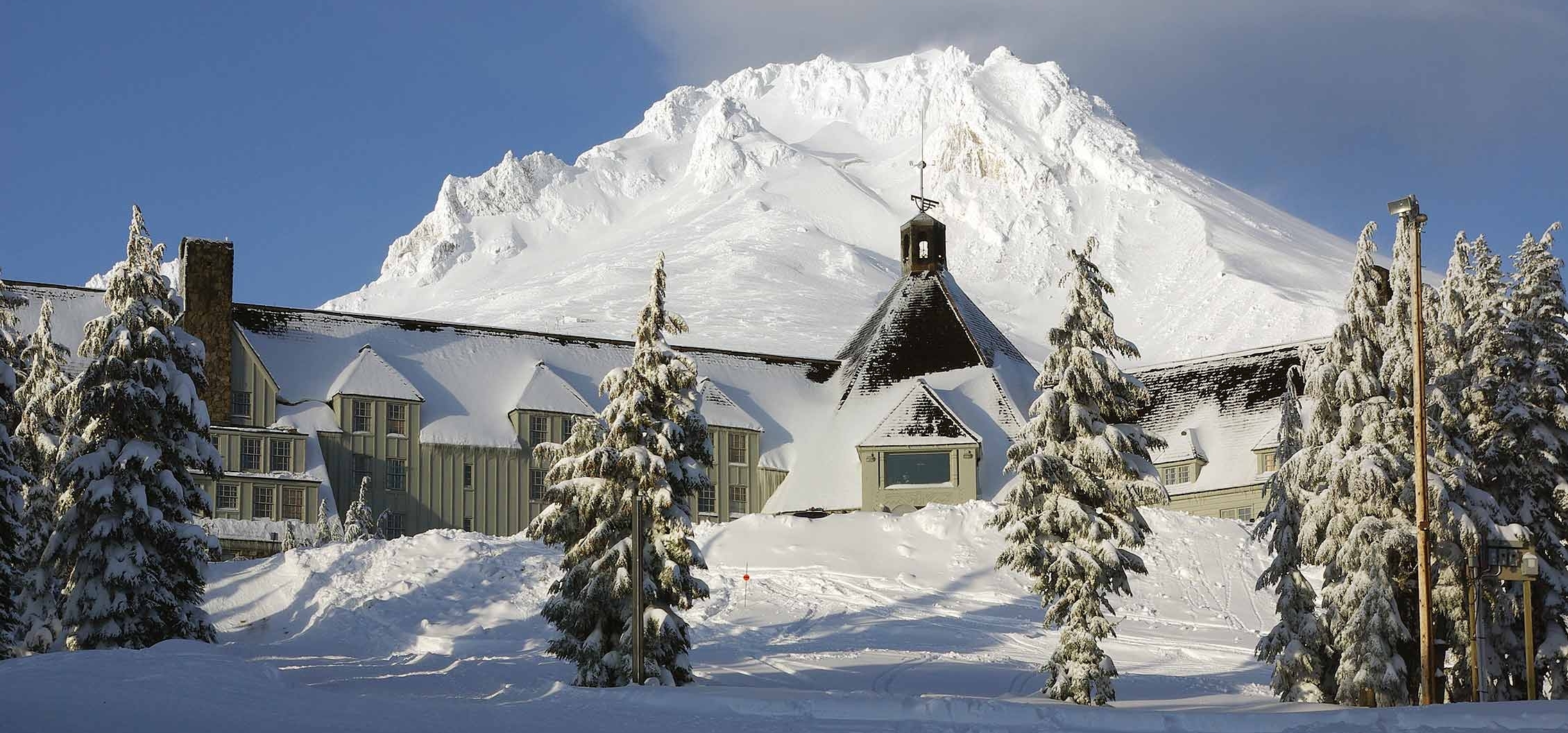 Friends of Timberline is dedicated to preserving Timberline Lodge, protecting its historical integrity, and communicating the spirit of its builders by raising funds and coordinating community efforts to accomplish these goals.
LEARN MORE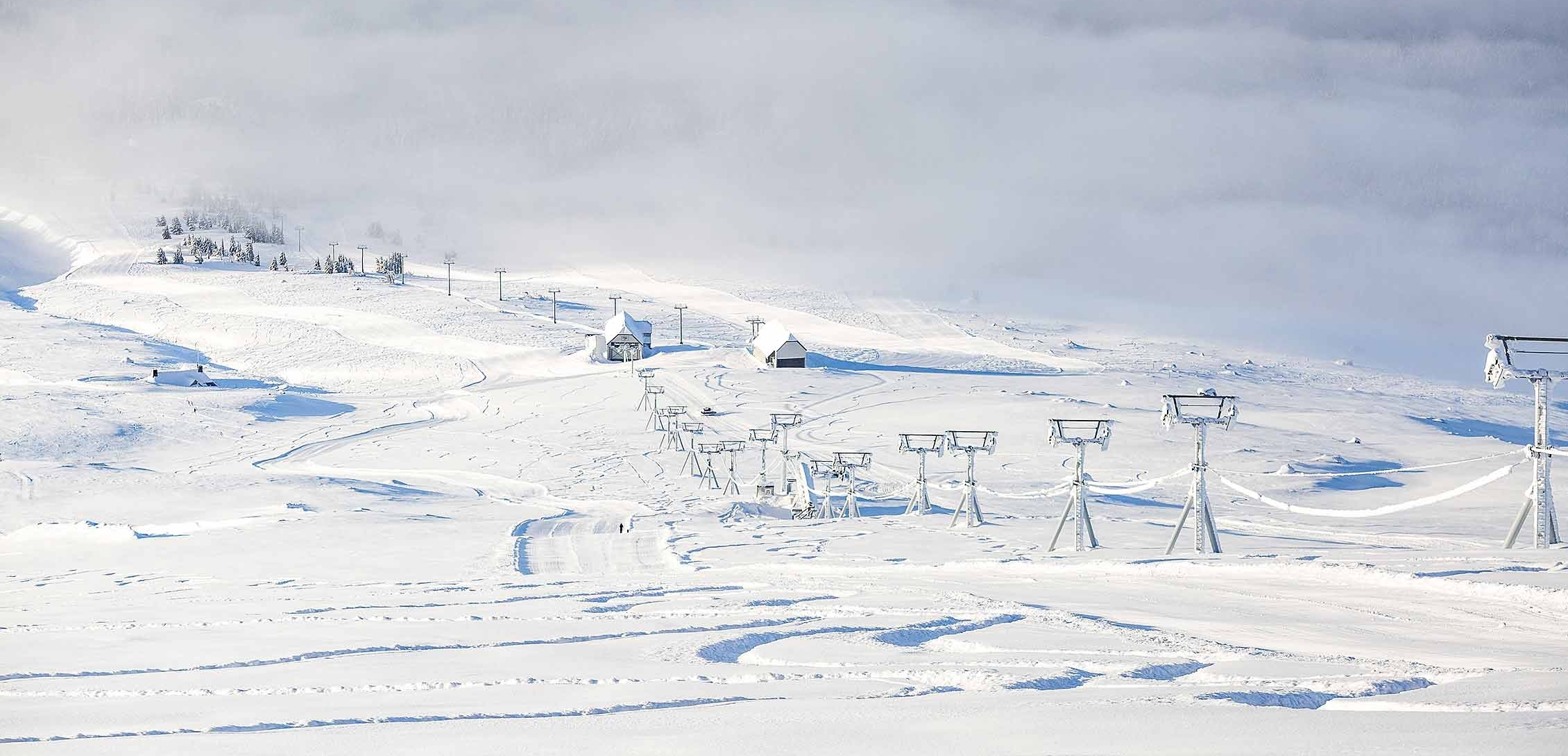 Here on Mount Hood, as is true at ski areas throughout the world, the practice of ensuring a fun and safe ski surface includes applying rock salt. The salt works by essentially melting the snow crystals at the very top of the ski surface, creating a slurry that quickly refreezes as a smoother, faster skiing surface. The snow almost instantly becomes less "grabby." This provides more skiable surface conditions and increases safety, contributing to Timberlines reputation of being one of the world's finest summer ski and snowboard programs, and an international summer destination.

As operators of Timberline, and stewards of this alpine environment, we recognize that the practice of salting raises environmental questions and concerns, and we want to address those concerns here.

Salt is applied to the Palmer Snowfield on nearly a daily basis from late May through approximately Labor Day. The practice of salting is a site-specific operational one.  An effective monitoring plan, as well as an understanding of salt's affect on the environment needs to carefully consider the area's site-specific conditions including topography, weather, volume of snow, drainage, and levels of naturally occurring (background) sodium chloride in the streams and rivers below. It is important to keep in mind that rock salt (or halite) is a mineral which exists naturally. There are similar naturally occurring background levels of sodium within Mt. hood streams outside of the Palmer drainage system.

RLK and Company, operators of Timberline, has a pro-active science-based monitoring program for the salting.  Golder and Associates, a geotechnical consulting firm based out of Redmond, Washington has been contracted since 1988 to oversee, analyze, and compile the data. The primary purpose of our comprehensive analysis is to account for the salt that we are introducing into the environment and study and evaluate any surface water impacts.

RLK and Company operates Timberline under the terms of a Special Use Permit from the United States Forest Service. The practice of applying salt to the hill is authorized under the terms of a 401 permit issued by the Oregon Department of Environmental Quality. We provide them with concise records of salt application. Surface water data is provided by the Natural Resources Conservation Service. The monitoring program incorporates a continuous flow and conductivity study and utilizes water samples collected from 8 locations in several streams within the Palmer drainage.

The analysis confirms sodium chloride in the downstream waters. That is important in that it accounts for the salt, and indeed, monitoring stations show that summertime chloride levels increase during salting and return to normal background levels in the winter months. Chloride concentrations observed in all monitored streams, at all stations, regardless of elevation,  are well below the Oregon Department of Environmental Quality drinking water standard of 250 mg/L and below the EPA water quality of 230 mg/L (chronic) and 860 mg/L (acute) for exposure to salt-sensitive species. It has been concluded that the practice of applying salt to Palmer Snowfield presents no threat to aquatic resources, aquatic biota, wildlife, or drinking water.